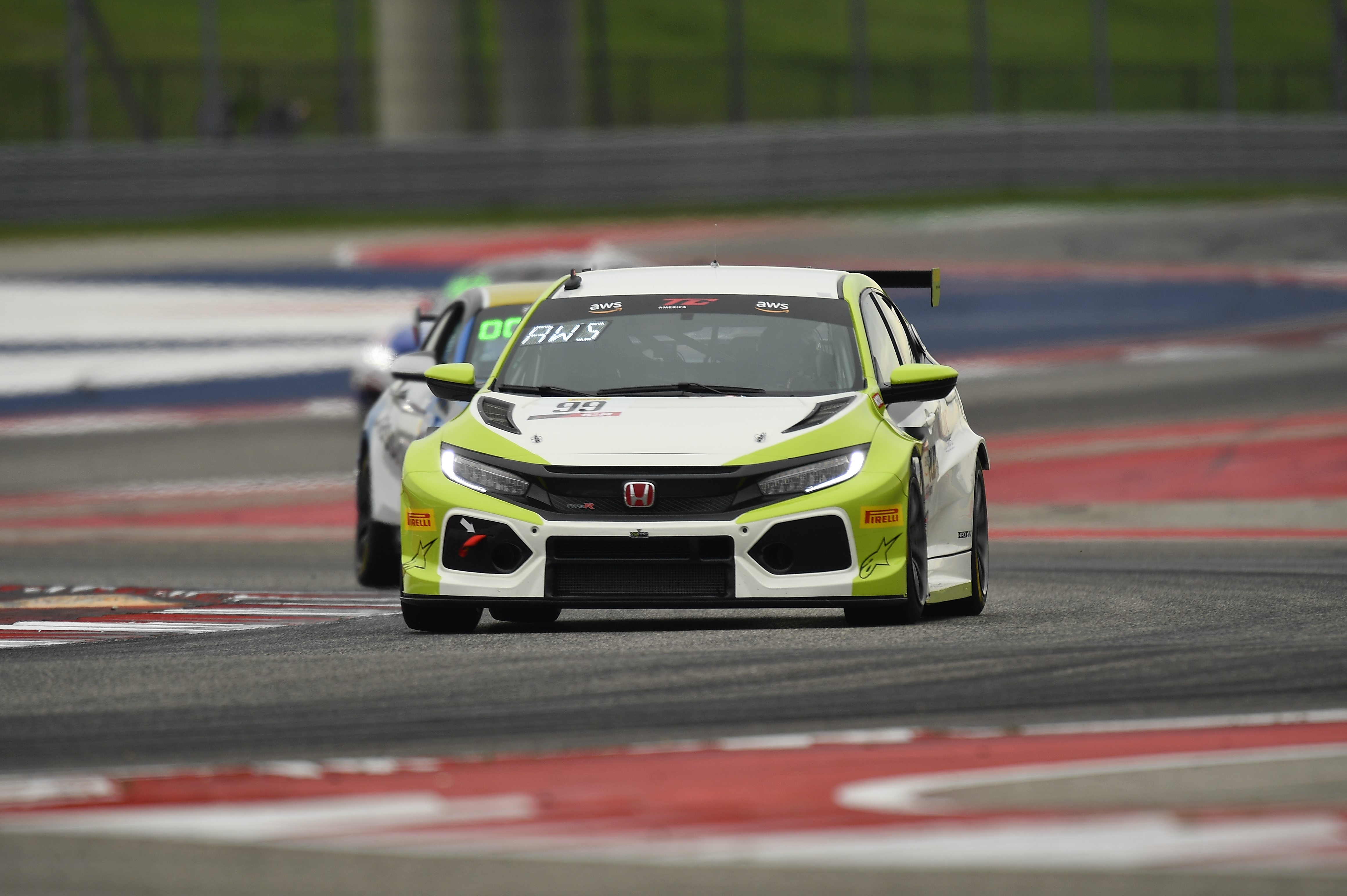 TCR / 09 March 2020
Top-five finishes for Civic Type R TCRs at Austin
Honda Civic Type R TCR drivers scored top-five finishes as the TC America Championship kicked off at the Circuit of the Americas in Austin, Texas, last weekend.
Both Victor Gonzalez Jr and Scott Smithson finished in the top five in their JAS Motorsport-built cars while CJ Moses snatched a pair of consistent finishes too.
Practice went well for the Civic drivers with Gonzalez – a two-time race winner in the series last year – second in FP1 for his VGMC team and Smithson – making his first appearance in the TCR class – repeating that achievement in the later session.
Rain just before qualifying jumbled up the grid, and from fifth spot, Gonzalez was hit at the first corner of the opening race, suffering damage that put him out of contention for a representative finish.
Smithson and Moses both had to take evasive action to avoid the gyrating Civic, and finished fifth and sixth.
Gonzalez finished fifth on Sunday with Smithson and Moses seventh and eighth.