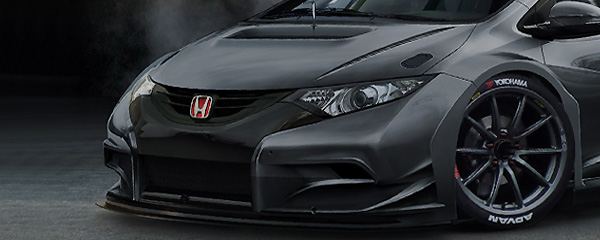 Race Track / 08 June 2013
TOP FIVE GRID SLOTS FOR HONDA CIVICS AT MOSCOW RACEWAY
TOP FIVE GRID SLOTS FOR HONDA CIVICS AT MOSCOW RACEWAY
Just half a second covers the top five cars on the grid for the inaugural World Touring Car Championship race to be held tomorrow on the Moscow Raceway 100 kilometres outside the Russian capital. Four different brands are represented in the top five cars and two of those top five are Honda Civics driven by Norbert Michelisz and Gabriele Tarquini who worked in harmony on the very last possible lap of qualifying which was curtailed by the shower that had threatened from the start of the session.
Norbert tracked Gabriele for the 3.9km lap to maximise the slipstream benefit on the long straight. Whilst Tarquini led the Honda train across the line Michelisz had the benefit and his Zengo Motorsport entry took 4th place on the grid fractionally ahead of the Italian in the Castrol Honda Racing machine.
Qualifying proved disappointing for Tiago Monteiro who experienced serious issues with the water cooling system which indicated overheating problems and he returned to the pits without completing a competitive timed lap which will result in him starting Race 1 from the rear of the grid.
"I am a very disappointed Portuguese at the moment as you can understand but when I look at the result I change to frustrated as I could have been the third Honda in the top five if everything had worked to plan," said a philosophical Tiago. "Maybe my luck will change at Porto which is my home track for the next event and really start the second half of the season on a high point."
Daisuke Horiuchi, Large Project Leader for WTCC development from Honda R&D reports: "We have made small alterations to the engine mapping and the improved bonnet profile that helps turbo cooler airflow to give more power but we are still looking for better lap times. On Tiago's car, having analysed its data, and because of the overheating issues, the team will change the engine overnight as a precautionary measure."
More:
www.fiawtcc.com