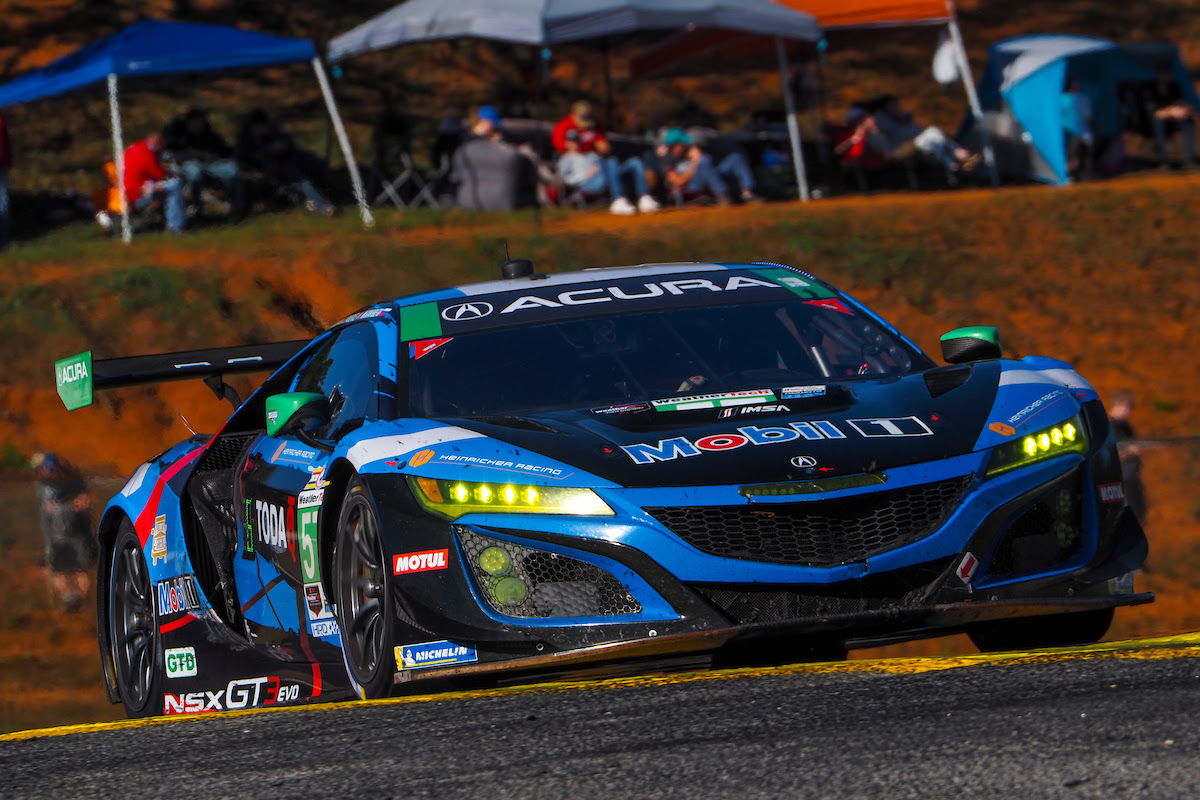 GT3 / 19 October 2020
Top-six finish for NSX GT3 Evo at Petit Le Mans
Alvaro Parente, Misha Goikhberg and Trent Hindman secured a top-six finish for the NSX GT3 Evo as the IMSA WeatherTech Sports Car Championship continued at the 10-hour Petit Le Mans race at Road Atlanta.
The Heinricher Racing crew - whose car is run by Meyer Shank Racing - showed strong pace at various points of the race to remain in or around the top-six spots throughout the duration.
Without the ability to unlock enough speed to penetrate the podium positions, a sixth-place finish - which was where they started - secured solid points for the team that keeps Parente and Goikhberg eighth in the Drivers' standings.
Mario Farnbacher and Matt McMurry came into the weekend leading the championship and they started brightly with endurance driver Shinya Michimi claiming pole position for the race.
All three ran strongly to stay within the podium spots for the opening eight hours, but there was heartbreak for the team as McMurry was hit hard from behind by a rival and suffered significant damage to the right-rear corner.
Ultra-quick work by the MSR team returned him to the track within 15 minutes, but the loss of 10 laps meant that despite a determined late-race charge by Farnbacher, they could do no better than 10th.
The result means they are fourth in the Drivers' standings with only two races remaining while MSR are third in the Teams' points and Acura lie second in the Manufacturers' rankings.
Both cars were competing as part of the NSX GT3 Customer Racing Programme; a global collaborative project with JAS Motorsport responsible for assembly of all cars.

Honda Performance Development (HPD) and M-TEC handle sales and technical support in North America and Japan respectively, with JAS responsible for these areas across the rest of the world.