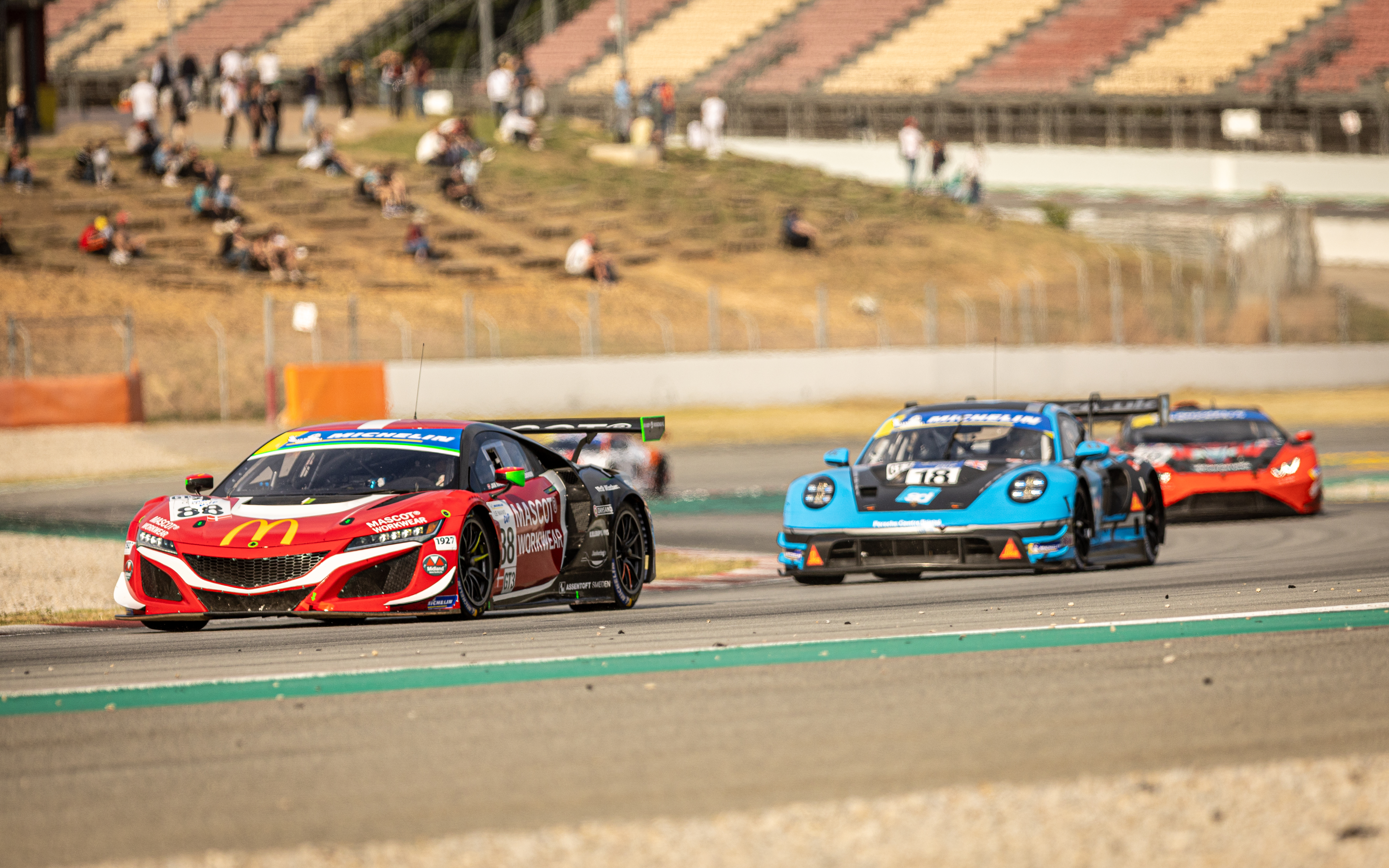 GT3 / 24 April 2023
Top-six finishes for GMB NSX GT3 Evo 22s in Le Mans Cup
GMB Motorsport began their Le Mans Cup GT3 title defence with a pair of top-six finishes for their NSX GT3 Evo 22s in a chaotic safety car-interrupted race at Barcelona.
The Danish squad, who won the Drivers' and Teams' titles in 2022, are contesting the series with a reduced two-car line-up of the JAS Motorsport-built machines; #88 driven by Lars Pedersen and Jan Magnussen while #55 is piloted by Thomas Andersen and Simon Birch.
Andersen and Pedersen qualified eighth and ninth in class and had to use some creative lines during the early stages to avoid many incidents in the faster LMP3 category.
A third safety-car period ended with 45 minutes of the 1h50m race remaining, crucially with the mandatory driver changes complete and the field bunched up as Birch and ex-Formula 1 racer Magnussen were released.
Their progress through the field was hampered by yet another safety-car period that prevented overtaking, but with 25 minutes left the green flags came out again and both wasted little time in gaining positions.
Magnussen passed Birch for seventh with 20 minutes left and climbed further to finish fifth with Birch - making his GT3 race debut - following him every step of the way and coming home one place behind.
The next event takes place at Le Mans on June 9.
Both cars were competing as part of the NSX GT3 Customer Racing Programme; a global collaborative project with JAS Motorsport responsible for assembly of all cars.
Honda Performance Development (HPD) and M-TEC handle sales and technical support in North America and Japan respectively, with JAS responsible for these areas across the rest of the world.