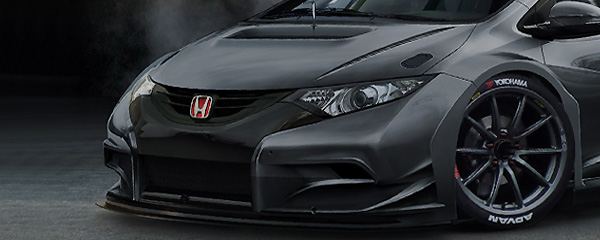 Rally / 16 August 2011
Tour Auto La R?union: Victory in Group R category for Mamisoa and Muriel Rajo?l in their Honda Civic Type R
After their victory in the Group R category and 6th place overall in the Tour Auto de la R?union, Mamisoa and Muriel Rajo?l in the Honda Civic Type R have taken second position overall in the provisional championship ranking.

It is not the first time that Rajo?l-Rajo?l scores very good results. In the Rallye de l?ASAB they finished 1st in Group R and 5th overall. Afterwards, in the Rallye de Saint Joseph they finished 5th again overall and 2nd in Group R. Thanks to the support of SOGECORE, the Honda distributor in La R?union, they were able to prepare very well for the season?s most important rendez-vous, the Tour Auto de la R?union.

? We were very happy with they important support in the development of the car in it?s 2011 version; we had an almost brand new car at our disposal, " said Mamisoa. "Our first goal still is to win the Group R category at the end of the season, but we will try to exploit as much as possible the reliability of the Honda Civic Type R and of our performances in order to keep scoring points for the Championship. ?