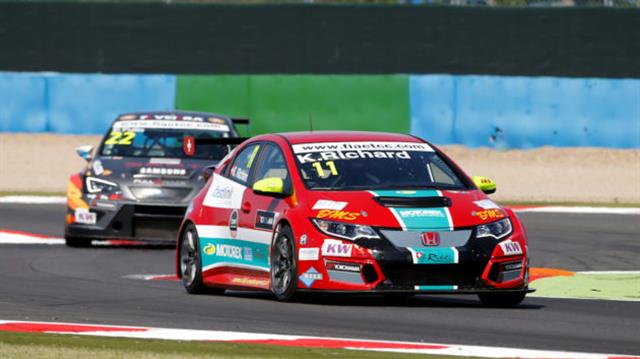 TCR / 02 October 2016
Two Championship Titles and Plenty of Podiums for JAS-Built Cars!
Richard Wins the ETCC Title and Files wins the TCR Germany Series
Swiss driver Kris Richard has taken the prestigious FIA European Touring Car Cup series, following a measured performance at the famous Imola track. Richard scored two podium finishes in the dual races in Italy to secure a hard fought championship title.
Meanwhile, there was more to celebrate as Josh Files has taken the TCR Germany championship title in Hockenheim, following a lights-to-flag win at the first race of the series weekend. Files led home a clean sweep of the race with two other JAS-built Civic TCR's completing the podium for a Honda 1-2-3.
The successful weekend in Germany continued for JAS-built cars, as Steve Kirsch won the next race to close out the championship season and once again ahead of fellow Honda driver Dennis Strandberg.
Files' regional championship win comes hot on the heels of the TCR Italy championship win scored recently by Robert Colciago.
These results round out a highly successful weekend for JAS-built cars, following on from the two race wins in the TCR International Series for Colciago and Gleason.