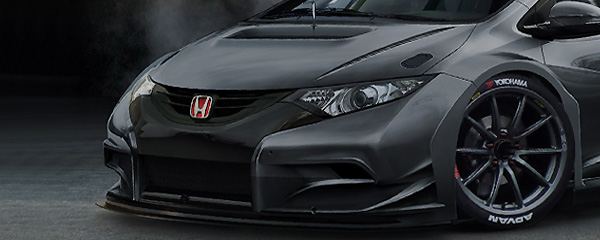 Rally / 18 March 2008
UNLUCKY DEBUT FOR JAS AND THE NEW CIVIC AT THE 1000 MIGLIA RALLY
UNLUCKY DEBUT FOR JAS AND THE NEW CIVIC AT THE 1000 MIGLIA RALLY
The debut of the JAS Civic Type-R Gr.R in rally, showed the potential of the new car including some small technical problems wich are quite normal for a brand new project.

Since the first special stage the car appeard fast, setting interesting stages times and gaining also the leadership in his class A7, before a problem caused by the fuel pump forced Luca Betti to retire during the first day of the rally.

"Our main target was to finish the rally and we were very close to achieve it" explains the JAS team principal Alessandro Mariani, "we need to earn more experience; this first rally was such a test for us, we learnt a lot of important technicals details and also some important logistic clues. We are already looking forward to develop the car" continues Mariani "we are sure we will solve these problems of youth before the IRC rally in Turkey.Eventually the technical failure experienced was a minor problem, quite easy to solve; all the major components, including engine, transmission, suspensions and brakes, proved to be performing well and highly reliable".

"I'm not disappointed at all" says the italian driver Luca Betti, "This kind of problems could happen, considering that we are speaking about a brand new car. This rally has been important for us to understand, for example, the great feeling with PIRELLI tyres wich have been very competitive since the beginning of the rally. I'm very happy and proud of the JAS team: they work hard showing also a very professionl way to do; my feeling with them is great." concludes Betti.

Next step for the JAS team is improving and developing the new Civic for the next rally, wich will take part in Turkey during the 2nd week of May.

The FIAT RALLY will be valid for the Intercontinental Rally Challenge.
For more infos or technical support please contact +39.02.9037541 or mail us at
info@jasmotorsport.com
.