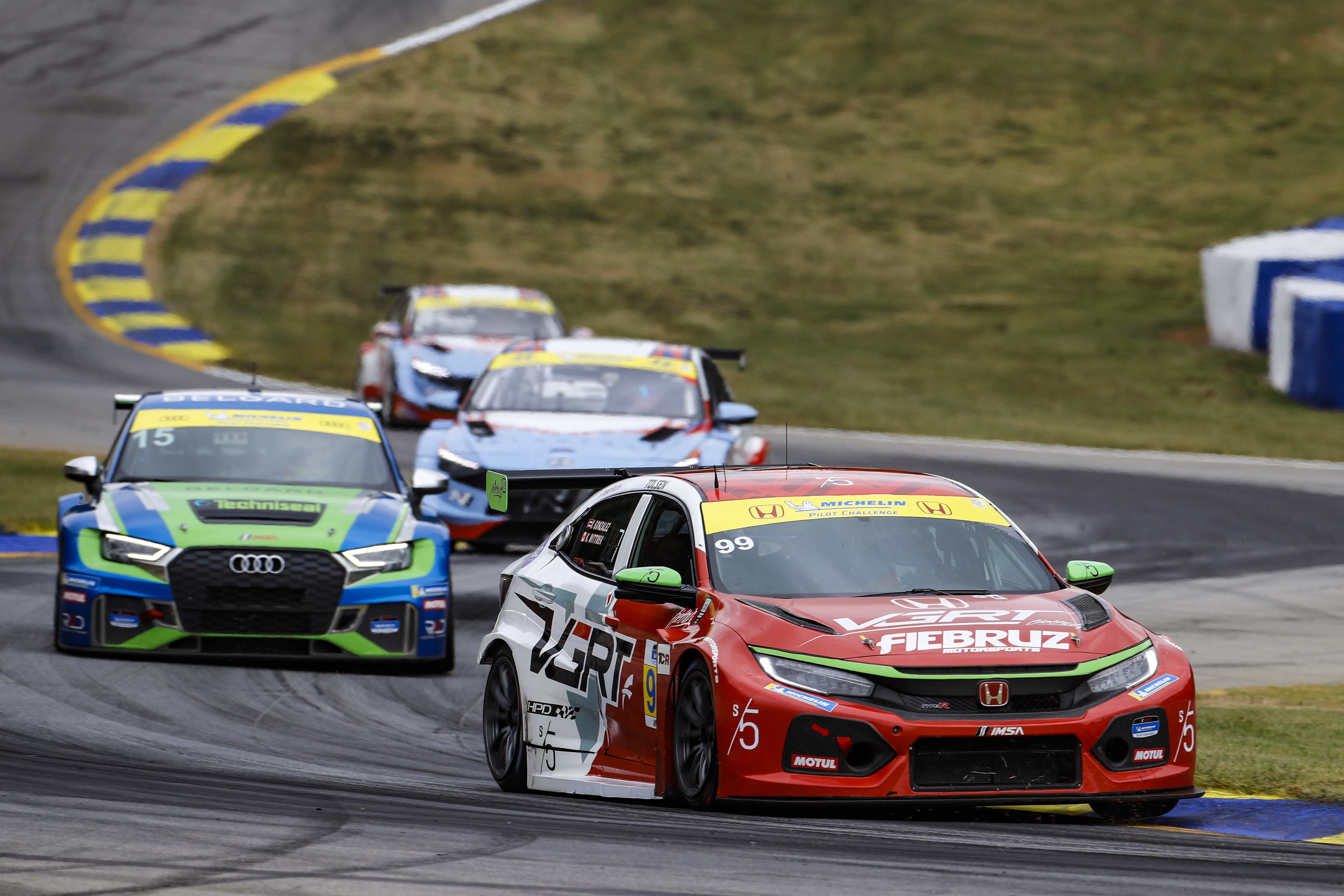 TCR / 03 October 2022
VGRT score Civic Type R TCR's 60th win of 2022 at Road Atlanta
The JAS Motorsport-built Honda Civic Type R TCR scored its 60th victory of 2022 with a magnificent win by VGRT as the IMSA Michelin Pilot Challenge drew to a close at Road Atlanta.
IMSA Michelin Pilot Challenge
VGRT pair Victor Gonzalez Jr and Karl Wittmer stormed to a victory that had seemed unlikely at the halfway point at Road Atlanta, but which was thoroughly deserved by the time the chequered flag fell.
Team owner/driver Gonzalez qualified seventh and climbed to sixth by the driver changes, which generally took place halfway through the hour-long race during a Full-Course Caution.
Slick work enabled co-driver Wittmer - now behind the wheel - to emerge fourth and he climbed to third by the time a further caution period led to most of the field topping off with fuel with 30 minutes to go.
This time an even better stop put him into a lead he would never lose; the Canadian taking his - and the team's second win of the year; a result that promoted Gonzalez to fourth in the end-of-season Drivers' standings and VGRT to fourth in the Teams' rankings.
The similar LA Honda World Racing Civic started on pole thanks to Mat Pombo's new TCR qualifying record but dropped to last when Pombo was given a drive-through penalty for cutting across his front-row rival before the lights went out at the start.
Undeterred, he magnificently fought back to second place before the driver changes, at which co-driver Ryan Eversley assumed the lead.
Eversley, who was beaten out of the pits by Wittmer and another car with 30 minutes left, was involved in an incident while disputing second spot and dropped to sixth after running off the track. He recovered to fourth by the flag.
Scandinavian Touring Car Cup
Didrik Esbjug finished all three races at the season finale at Mantorp Park to seal sixth spot in the Junior Trophy aboard his Esbjug Motorsport Civic.
After qualifying eighth, he climbed to sixth in Saturday morning's opening race. He then repeated the result in Race Two and added fifth spot in the finale. He was 10th in the overall standings while the team secured seventh in the entrants' points.