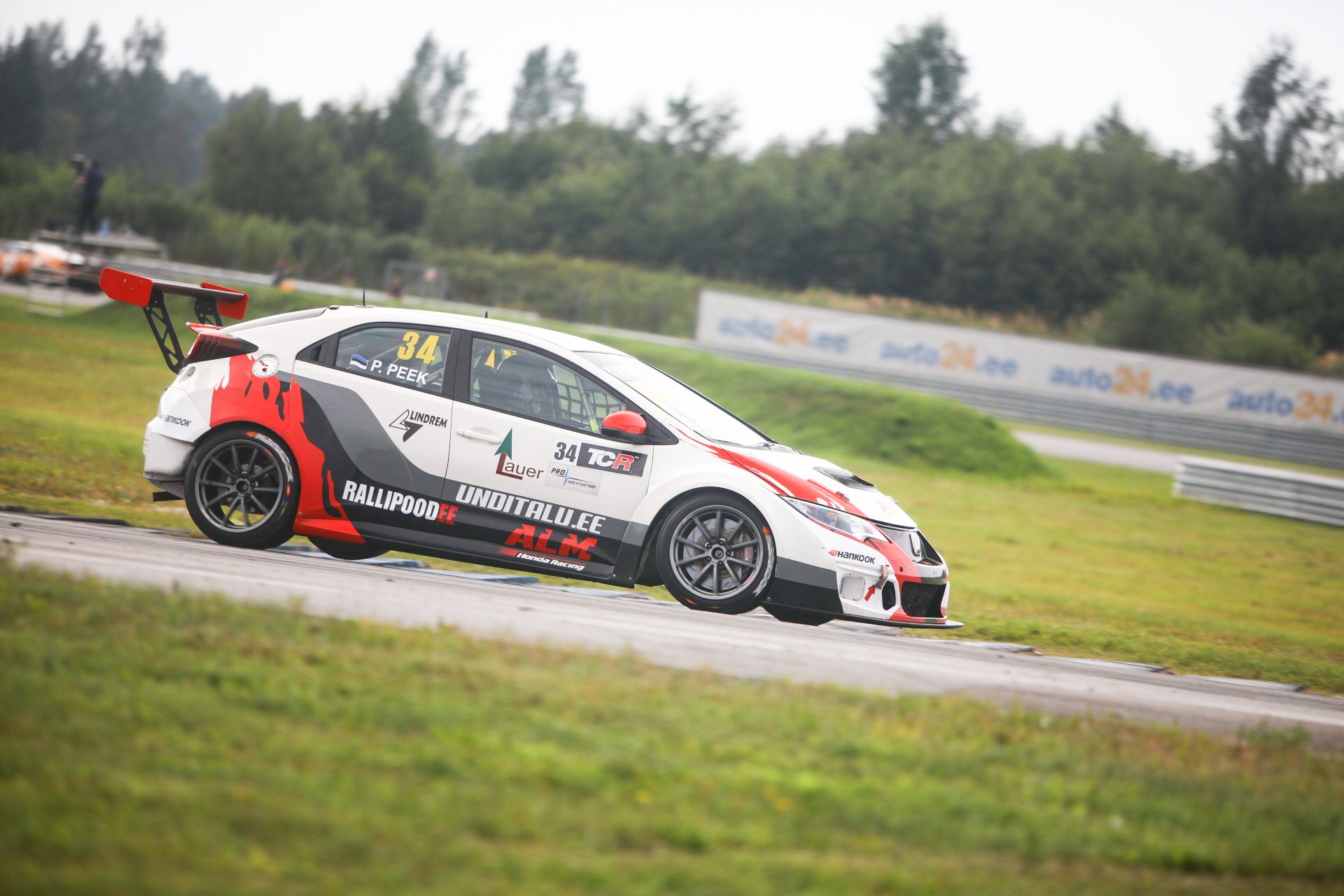 TCR / 17 August 2020
Victory in Estonia for Civic Type R TCR
ALM Motorsport and Peeter Peek began the Baltic Touring Car Championship with a dominant TCR victory at Estonia's Parnu circuit.
Driving an FK2 version of the JAS Motorsport-built Honda Civic Type R TCR, Peek qualified second in TCR among a field that also contained classes for GT machinery and non-TCR touring cars.
A strong start gave him the lead within three corners and he drove well to win by almost 10 seconds. Unfortunately, he was unable to start Race Two due to an electrical issue.
Marcel Fugel's maiden TCR Germany Junior Cup victory was matched by brother Dominik leaving the Nurburgring as the series leader on a thoroughly mixed weekend for Honda drivers.
Dominik's Profi Car Honda ADAC Sachsen team-mate Mike Halder had been the top Civic Type R TCR driver in qualifying and Race One as he finished second from third on the grid.
But he was then harshly disqualified for turning off his on-board fire extinguisher in post-race parc ferme as a safety precaution while he unbuckled his seatbelts.
This gave sister Michelle a season's-best third place overall for Profi Car Team Halder, but the sense of injustice felt by both led to their immediate withdrawal from the series.
The loss of the Halders meant the Fugels were the only drivers in JAS machinery in Sunday's second race. Dominik finished third to add to his fourth place in Race One; results that moved him to the lead of the championship.
Marcel, meanwhile, scored a career-best fifth place in Race Two as well as the Junior Cup win. He sits eighth in the overall points and second in the Junior standings while the Fugel Sport-run Profi Car Honda ADAC Sachsen squad are second in the Teams' ranking.
Legutko Motorsport had already withdrawn from the event on Friday as a mechanical issue found just before FP1 could not be fixed at the circuit.
Mattias Andersson kicked off the new Scandinavian Touring Car Championship season in fine form with a second-place finish at Karlskoga.
The Honda Racing Sweden driver, whose Civic Type R TCR is run by his own MA:GP team, qualified ninth and moved up one spot in Sunday's opening race to finish eighth.
Following a typical pattern seen in 2019, Andersson improved as raceday progressed; taking his FK2 Civic to fifth place in Race Two and a podium finish in second in the finale. He's seventh in the Drivers' points.
Reigning champion Gary Kwok continued his run of Canadian Touring Car Championship podium finishes with a third-place result as the series moved onto the second round of its season at Shannonville.
The M&S Racing driver had qualified fourth in TCR for the opening race, but made his usual rocket getaway to jump up to second from the rolling start.
He ran there easily too until a technical issue sent him into the pits twice and dropped him to seventh by the chequered flag; one place ahead of team-mate and brother Tom Kwok, who also made several trips to the pitlane.
Another enforced visit to the pits in Race Two cost Gary 15 seconds and dropped him from second to third, while Tom also suffered an issue and again finished eighth.
With one round remaining, M&S remain ahead in the Teams' Championship while Gary is third in the Drivers' standings.