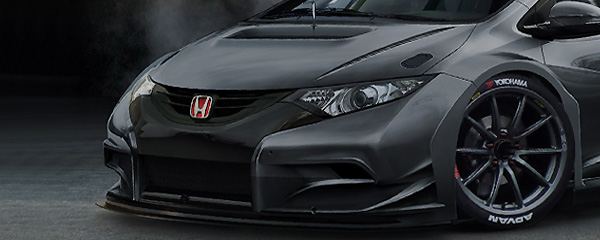 Rally / 06 November 2008
YOUNG RALLYTALENT FROM ESTONIA TEST HONDA CIVIC TYPE R R3
Three up-and-coming young drivers from Estonia have tested the Honda Civic Type R R3 built and run by JAS Motorsport in Italy: Honda's long-time motorsport partner. The drivers are all making their way up through the ranks of the sport and their mentor is Urmo Aava, who currently competes in the World Rally Championship. Kuldar Sikk, Aava's regular co-driver, sat alongside the youngsters throughout the test. Urmo Aava and Kuldar Sikk helping young Estonian rally talent The three drivers were Karl Kruuda aged 15, Martin Kangur aged 16 and Sander Parn, also aged 16. For their first experience of the Honda Civic Type R R3, the drivers drove the car in Italy on a gravel stage in Tuscany that was 3.1 kilometres long. This technical stage was designed to include a bit of everything, with some fast corners but also some slow hairpin bends. The surfaces were quite rough with wet gravel that was cut up due to heavy rain.
Every driver completed seven runs over the test stage, with a run consisting of a 6.2 kilometre return trip - meaning that the drivers had around 45 kilometres each in the car. So far, their young careers have seen them at the wheel of R2 class cars only - making the R3 Honda the next logical step up. The test was designed to give these young drivers the opportunity to acquaint themselves with a bit more power, and sample the capabilities of the new R3 Civic. They also got the chance to work with a professional team and give feedback to the JAS Motorsport engineers.
Urmo Aava said: "The objective for this test was just to give the drivers some running time in a different and more powerful car, and we succeeded perfectly in our goal. It was good to give the drivers some confidence and add to their overall experience with this test in the Honda."
The Honda Civic Type R R3 has competed on a variety of international and domestic championships this year, including the World Rally Championship and the Intercontinental Rally Challenge. The Civic won its class comfortably on the WRC's Rally Finland, the fastest rally in the world, and it is also currently leading the two-wheel drive standings in the IRC. Having clinched a number of class wins in national championships all over the globe, the Civic Type R R3 is currently on sale to new customers in time for the 2009 season.
JAS Motorsport team principal Alessandro Mariani commented: "We believe very much in helping young drivers to progress their careers, so we were happy to make our Civic available to these promising talents from Estonia. I am very pleased that they all enjoyed the experience and found the car easy to drive, despite the tricky weather conditions."
Media contact : media@jasmotorsport.com
Website : www.jasmotorsport.com