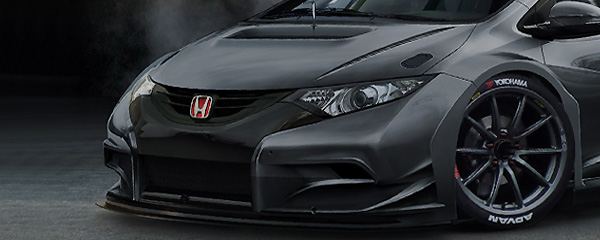 Rally / 04 May 2013
Zoltan Bessenyey meets Norbert Michelisz during FIA WTCC
When Norbert Michelisz was celebrating his deserved 3rd place in the Slovakian round of the WTCC last weekend, thousands of miles away fellow countryman and rally driver Zoltan Bessenyey was also enjoying a podium finish. He had won, with co-driver Yulianna Nyrfias, the 2WD category of the Rally A?ores.
Two Hungarian stars, one active in the FIA World Touring Car Championship, the other in the FIA European Rally Championship, but both driving Honda Civic.
So as the WTCC caravan moved to the Hungaroring this weekend it was an opportunity for the two Hungarian racing stars to come together. It was also somewhat of a reunion, not just for Norbert and Zoltan, but for Zengo Motorsport too.
?I?ve only recently switched to rally. Before that I started out in motorsport racing on circuits for Zengo Motorsport, so I know the team really well. It?s great to see them all again this weekend.? explained Zoltan, the current leader in the ERC 2WD Driver?s Championship.
Remembering their time together, Norbert Michelisz recalls Zoltan as a very fast driver in several one-make competitions.
?Back when Zoltan was with Zengo he was driving in another class to me, but we saw each other often, got on well and have stayed in touch ever since. He moved successfully into rally, but no, I don't think I?ll be following him one day: I prefer to continue in circuit racing, especially in the FIA WTCC with Honda," said the Hungarian, who starts from 2nd place on the grid tomorrow.
Wishing his compatriot well for the race on Sunday, Bessenyey added: ?Norbert is a fantastic driver, has huge support here this weekend and I?m sure he?ll be doing all he can to put in a great performance for the crowds. Last year he won, and he?s had a great qualifying session here today, so he?s in a great position.?
Zoltan?s visit to the Hungaroring, who was accompanied by his co-driver and partner Yulianna Nyrfias, also gave him the opportunity to take a look at the Honda Civic WTCC of Michelisz. Zoltan liked what he saw. ?Impressive?, commented the Hungarian driver from the Eurosol-Civic Type R.
?I wouldn?t say no to a transfer to the WTCC, but my first priority is to obtain the title for Honda in the 2WD Championship of the ERC. We?re currently 33 points clear in the Driver?s Championship, so it?s going well, but it?s not over yet. We?ve still got a long way to go this season.?
Zoltan and Yulianna will not be present for the Tour de Corse, the next round of the ERC, but will re-join the Championship in Belgium for the Geko Ypres Rally, which runs from 27 to 29 June 2013.
More:
www.fiaerc.com