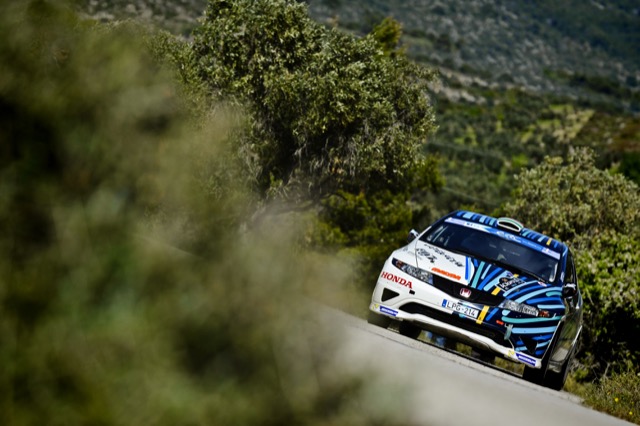 Rally / 28 October 2014
Zoltan Bessenyey still leading the 2WD Championship
FIA ERC - Report - Rallye Valais
Zoltan Bessenyey and co-driver Yulianna Nyirfas finished 14th in the 2WD class of the Rallye International du Valais this weekend, which marked the 10th round of the European Rally Championship.

The Swiss classic lived up to its reputation as one of the most strenuous asphalt classic tracks on the ERC calendar.
"The roads in and around the area of Martigny were especially challenging," said Zoltan, who was driving the Eurosol-Civic Type R. "We also had stiff competition , as there were a large number of local candidates who knew the narrow stages on the mountainous roads with rapid climbs and descents very well. While it wasn't easy with so many competitors on such a tough track, I learned a lot and we're very pleased that we are still leading the 2WD Championship."
Local Civic Type R-drivers Xavier Craviolini-Yannick Micheloud and Bertrand Nicollier-Corinne Caze were forced to retire before the end of the competition on their home soil.
After Zoltan Bessenyey's and co-driver Yulianna Nyirfas performance in Switzerland last weekend, the 2WD title in the European Rally Championship is still in the balance and much depends on the result of rival Stéphane Lefebvre in the final round in Corsica, known as the "rally of 10.000 Corners".
Zoltan added: "To take the title, Lefebvre must win or at least finish second in Corsica. It won't be an easy task for him, but if he does succeed then we still have the opportunity to finish 4th."
The "Tour de Corse" will start on 6 November in Porto-Vecchio and the first car will cross the finish line on 8 November in the harbour of Ajaccio.